About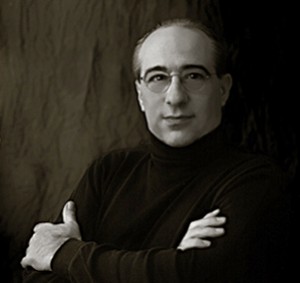 Philip Valende was born in Woburn Massachusetts and earned a degree in Fine arts from Museum of Fine Arts Boston. By the time he was twenty-one he had moved to Chicago where he became an award winning Art Director, directing shoots for the Johnson Wax Company and Dow Chemical Corporation. Philip was 28 when he was asked to move to New York and direct shoots for MTV, ESPN and American Express. It was there he became a Photoshop Master and earned a reputation for outstanding use of vibrant color, light and ability to compose complex scenes. Realizing his work would be ideal for the fashion, music and advertising industries, Philip struck out on his own. His first big break came shortly thereafter when Runway Magazine asked him to shoot a 10 page fashion editorial. Now an internationally published fashion photographer, his work has appeared in magazines such as Hollywood, Issue One UK, Elle, Future Claw and numerous others as well as private collections. Conceptually driven, he specializes in telling stories by seamlessly blending aesthetic concepts, composition and style into visually stunning fashion, portraits, commercial, beauty and editorial images.
Some of his commercial clients include:
Lavinia Lingerie
Jovani Fashions
PromGirl Gowns
Linda Richards Couture
Pat Areias Jewelry
Cooper Jewelry
Makari Skin Care
Monique Leshman Designs,
SSJ&M Attorneys
Lennon Insurance
Natixis Investment Bank
Heavy.com
Creditcards.com
Services
Philip Valende Photography provides comprehensive commercial photography services to handle all of your fashion, editorial, advertising, commercial, products and accessories, corporate portrait and website photography needs. Whether it's on location or in studio Philip uses the latest camera gear and lighting equipment to insure the highest quality images, because you're not just taking a picture, you're telling a story.
When it comes to post-production Philip is a Photoshop Master and will color correct and prep the images for web and print use. At your request he can also provide complete image manipulation, compositing, and retouching services. You will receive all images on CD or DVD or via Dropbox or other secure FTP site, plus he keeps a complete archive for any future use of an image you may have.