How A Fledgling Fashion Photographer Built A Professional Portfolio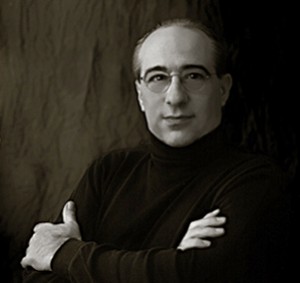 When I first started shooting fashion photography, I had no experience whatsoever in the world of fashion. I was a very successful advertising art director for 20 years in Boston, Chicago and New York. I had years of experience in the creative direction of print and TV shoots and became an expert at lighting products and people, so I thought it would be natural for me to move into photography. That's the ticket I thought…"I'll become a Fashion Photographer."
So, in 2006 I plunked down 20 grand on a camera, lights and photo equipment and started shooting every knick-knack in my apartment, every friend and neighbor and anyone that was willing to be photographed. I would look through hundreds of fashion magazines, then go to department stores, buy clothes, shoot them on my neighbors that night and return them the next morning.
Although they were not the most beautiful of models or the most professional of shoots, it was time well spent. Practice makes perfect they say and it was never truer then in world of fashion photography. Shooting fashion is not a science, it's an art and the more you shoot, the better you get. More importantly, it's a start to building a portfolio of work that will attract the team members you need to produce better work.
No matter how good a photographer you are, or how beautiful the model, when it comes to fashion photography, you're only as good as your team. A bad makeup job or poor styling can mean the difference between being published or not. With that in mind and only few fashion images of neighbors in Polyester wardrobe, I contacted model agencies, makeup artists and stylists in hopes of building a crew to produce more professional work, only to get rejection after rejection. Then one of the reps from a model agency, suggested I check out a website by the name of modelmayhem. If you don't already know of this website, I highly recommend it for beginners and professionals alike. There, you will find thousands of highly creative and talented models, photographers, stylists and makeup artists all collaborating to become the best at what they do.
For me, though, it was a bit of a bust. When I first joined Model Mayhem I was pretty much a starving artist. I put up my 5 best fashion images and assumed lots of people would want to work with me. Man, was I wrong! Don't get discouraged, but there are a great many photographers on there with highly polished portfolios of published work. With only 5 images, I couldn't get myself arrested. Actually, I got a few people to work with me, a model who looked as if she had slept for three nights on a Times Square sidewalk and a makeup artist who put so much pancake on the model that the poor girl could hardly hold her eyes open.
This was not working out, and the thought of remaining a starving artist made me nauseous. If you want to make it in fashion photography you have to work with the best, mediocre work will get you nowhere fast. It was clear that I needed a more creative way to attract the right people — and a little luck.
Somewhat discouraged, I decided to leave the city and visit friends at the beach. I arrived just in time to watch them making some kind of fancy cocktail with what is commonly known as a floater–a splash of straight liquor on the top. I have no idea what the liquor was, but it was very red, a gorgeous crimson substance that formed beautiful swirls and clouds as it slowly drifted to the bottom of the long-stemmed glass.
I know what you're thinking: doesn't take much to fascinate this guy, and you're right. After I got home, I bought 10 bottles of colored inks, a small fish bowl, and a bunch of eyedroppers, filled the bowl with water and started squirting the inks into it.

It took awhile to figure out how to squeeze the eyedropper with just the right speed and pressure, and rinsing the bowl after every shot was a total pain. But after a few hundred squirts, I finally got 6 shots that looked like they could be made to look like evening gowns

I took a few of these images, downloaded some model images from the internet and, with a little help from Photoshop created a couple of comps I could present to models, makeup artists and people whose help I needed to produce the shoot.

Needless to say it worked, and I got all that I needed and more: three good models, an amazing hair stylist and makeup artist, assistants willing to work for free, even a discount on the studio rental. Although by no means a breakthrough concept and more art then fashion, the campaign did opened doors to working with better people.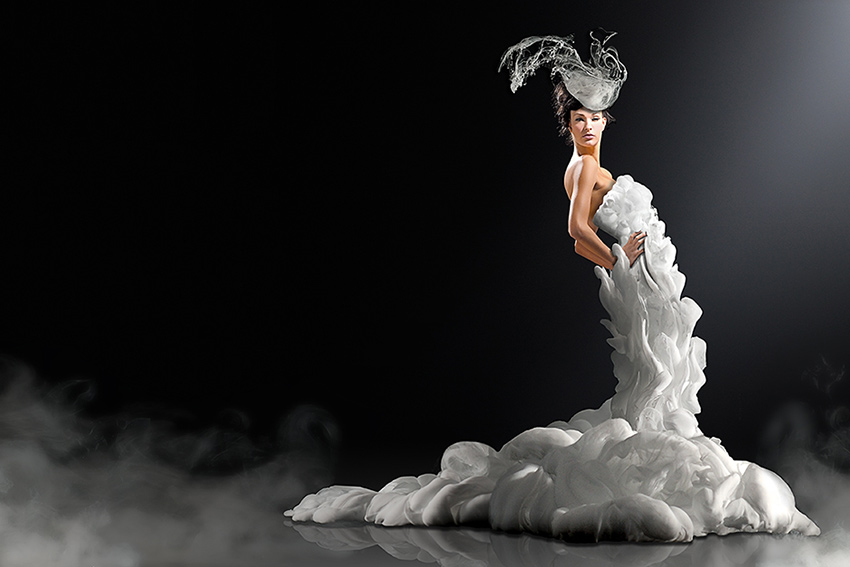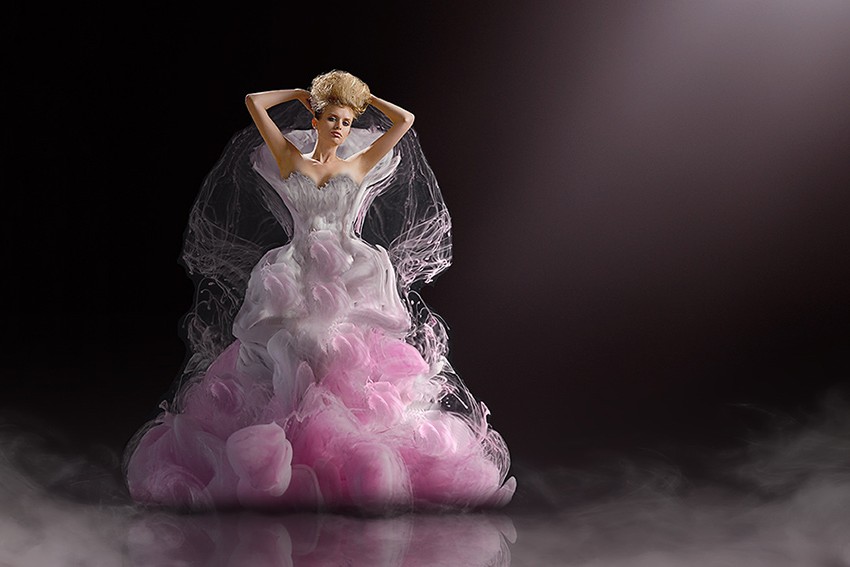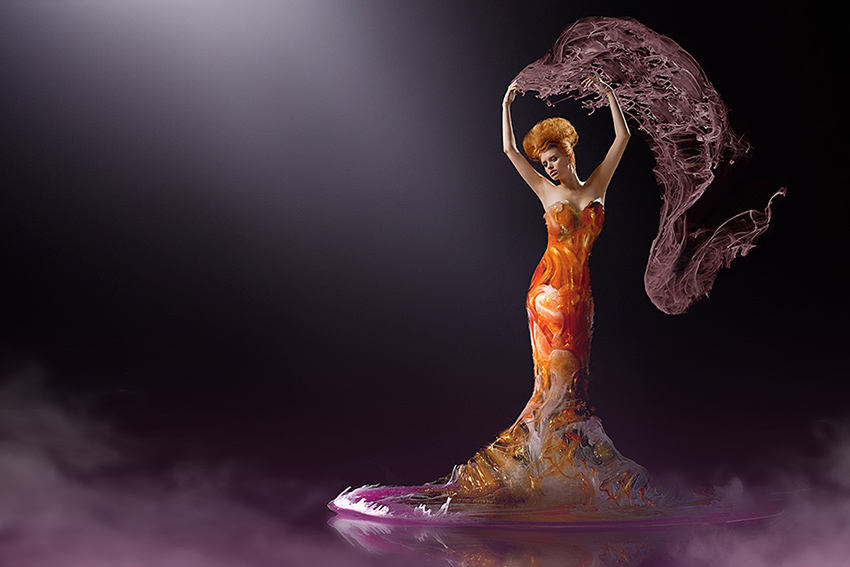 The world of fashion photography is one of the most difficult professions to get into. No one is going to give you a break, you have to create it yourself. I learned very quickly that you can't just call agencies, stylists and makeup artists and say "trust me, I can make great images." You have to consistently prove it and that means, hard work, taking risks, spending lots of your own money and building a great team. Even if only a third of what you first shoot makes it into your portfolio, before you know it, the very people you were asking to work with you, will be asking you to work with them.